Jeffersontown Counseling Services is in Louisville's east end in Jeffersontown, Kentucky. The practice provides services in partnership with Christ Lutheran Church - a congregation with a 230 year history in J-Town! Our mission is to make Christ known in family life.

Dr. Karen L. Westbrooks, the clinical director, is a consecrated Lutheran Deaconess and a licensed marri age and family therapist specializing in individual, couple and family therapy.
She began her career as a hospital chaplain and became curious about working with families who have a member with an identified problem. With over 20 years of licensed experience, she received excellent preparation in serving a broad spectrum of clients. Among her areas o f expertise are families with chronically ill family members, caregivers, school-age children, adult children and women in transtion.
Dr. Westbrooks has presented for both professional and lay audiences. Her most popular national presentations involve winning the clash between Christian values and Street values, cultural competence, functional diversity and spirituality. She is an award-winning professor (not the boring kind!) and has taught at two universities and two seminaries. As an acomplished author, two of her books are translated into severeal languages: Overcoming Dysfunction (1994) and Oral Histories: A Study of Unconventional Strengths (2000).
As an interactive, solution-focused therapist, her therapeutic approach is to provide support and practical feedback to help clients effectively address personal life challenges. She integrates complementary methodologies and techniques to offer a highly personalized approach tailored to each client. With gentleness and understanding, she works to build strengths and assist individuals in attaining the personal growth they are committed to accomplishing.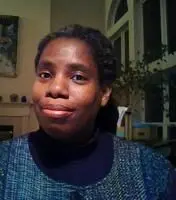 She is a member of the American Association for Pastoral Counselors and a Clinical Fellow with the American Association for Marriage and Family Therapy (AAMFT). Well respected by her peers, Dr. Westbrooks is a contributing author to the 2015 AAMFT User's Guide to the Code of Ethics. At the appointment of the governor she serves on the Kentucky Board of Licensing for Ma rriage and Family Therapists.

If you have an interest in being treated fairly and challenged honestly, please do not hesitate to contact Dr. Westbrooks.